Salim El Rouayheb
More information about our research at the CSI Lab can be found here.
Lab Members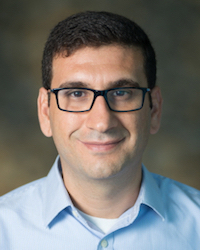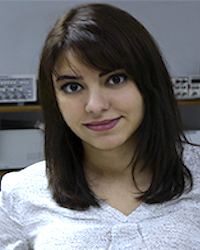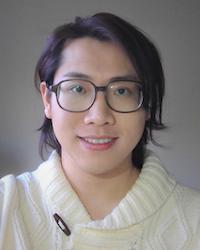 Teaching
Will be teaching ECE 548: Error Control Coding in Spring 2022.
Video Talks
Walk for Learning: A Random Walk Approachfor Distributed Learning on Heterogeneous Data
Field Trace Polynomial Codes for SecureDistributed Matrix Multiplication
Private Multi-Group Aggregation
ON/OFF Privacy and Genomic Data
News
April 2021: Our paper Secure Coded Computation for Efficient Distributed Learning in Mobile IoT has been accepted to the IEEE International Conference on Sensing, Communication and Networking (SECON), 2021.
Short Bio
Salim El Rouayheb is an associate professor in the ECE Department at Rutgers University. From 2013 to 2017, he was an assistant professor at the ECE Department at the Illinois Institute of Technology, Chicago. He was a research scholar at the Electrical Engineering Department at Princeton University (2012-2013) and a postdoc at the EECS department at the University of California, Berkeley (2010-2011). He received his Ph.D. degree in Electrical Engineering from Texas A&M University, College Station, in 2009. In 2019, he was the Rutgers University Walter Tyson Junior Faculty Chair. He received the Google Faculty Award in 2018 and the NSF CAREER award in 2016. His research interests lie in the area of information-theoretic security and privacy of data in networks and distributed systems.
Information theoretic security in distributed systems

Private information retrieval and search

Secure machine learning algorithms

Data synchronization in distributed systems
We are organizing the Shannon Channel on youtube. Recently we hosted talks on Coding and Optimization.
Workshop on Information Theory and Coding Theory with Applications to Data Security and Privacy
We co-organized a workshop on Information Theory and Coding Theory with Applications to Data Security and Privacy that was held at Institut Mittag-Leffler in Stockholm from May 15 to May 19, 2017.
Chicago Shannon Centennial
We co-organized the IEEE ITSOC Shannon Centennial Event that was held in Chicago on September 23, 2016.